The Japanese government decided on October 25 to extend the Ground Self-Defense Force's participation in the U.N. peacekeeping mission in South Sudan by five months from November 2016 to March 2017.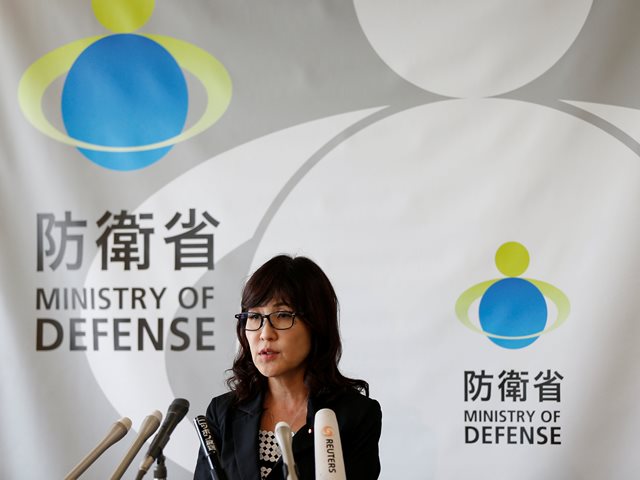 In January 2012, the Japanese government sent an engineering unit of its defense forces to South Sudan with the aim of infrastructure rehabilitation and development. Now, a new unit of an infantry regiment will be dispatched in November to engage in "kaketsuke-keigo" to rescue .Japanese embassy personnel and aid workers as well as U.N. personnel under attack by armed groups.
 Please see below key points identified by Professor Sukehiro Hasegawa, former Special Representative of the Secretary-General in Geneva at a meeting held with DCAF on September 22, 2016.
Consultation meeting
Geneva Center for Democratic Control of Armed Forces, DCAF andGlobal Peacebuilding Association of Japan
23 September 2016, Geneva
Agenda item: Japan's changing approach towards UN peace operations
Talking points
Sukehiro Hasegawa
1. Abe Doctrine of "Proactive Contributions to Peace"
 •  A paradigm shift from the use of force for self-defense to the use of weapons for protection of UN personnel and other peacekeepers (Cabinet decision, 2014)
 •  "Ittaika with the use of force": Logistics support which is an activity that does not in itself constitute a "use of force" can be provided when international peace and security are threatened and the international community is united in responding to threats in accordance with a U.N. Security Council resolution. It is necessary for Japan to conduct such support activities to armed forces of other countries carrying out legitimate "use of force" based on the resolution. (Cabinet Decision on Development of Seamless Security Legislation to Ensure Japan's Survival and Protect its People, July 2014)
 •  More proactive engagement in collective security and UN peacekeeping operations (Comprehensive security package, September 2015)
 •  Geographical extension of Japan`s presence into Africa: Nairobi TICAD and 270-JSDF engineering personnel with UN Mission UNMISS in South Sudan
 •  Humanitarian and development assistance: $2.8 billion in 3 years pledged by PM Abe at UN Summit on Refugees and Migrants, 19 September 2016 (NHK 20/9/2016)

2. Conceptual evolution
 •  "Human security" and R2P Acceptance of the mutuality and appointment of a national focal point
 •  Justice matters: Largest contributor to ICC and ECCC
 •  Peacebuilding and nation building: Key member the PBC Organizational Committee and main contributor to the PBF
 •  Peace, humanitarian and development nexus: PM Shinzo Abe "Japan will provide development cooperation to promote self-reliance among the refugees and economic development of the host countries alongside our emergency humanitarian assistance. To take one example, in Lebanon's central region, in addition to humanitarian assistance, Japan provides vocational training to Syrian refugees and Lebanese youth in cooperation with UNHCR. We also built water ways for irrigation together with UNDP. These cooperative activities have assisted more than 30,000 people." (Abe's statement at UN Summit on Refugees and Migrants, 19 September 2016)
 •  Capacity building in peacekeeping operation: Assistance to African peace training institutes
 •  ARDEC, a triangular partnership- MS with expertise and resources(Japan), UN (DFS) and AFRICAN TCCs for rapid deployment of peacekeeping troops
3. Operational issues
 •  Airlift supply for UN peacekeeping troops: Prime Minister Abe who acted as a co-host, together with President Obama, of the Leaders' Summit on Peacekeeping in New York, September 2015 reportedly said that Japan will "zealously explore" other possible contributions such as airlift support for mission rapid deployment.
 •  "Kaketsuke-keigo (rush-and-rescue) mission": the most controversial issue in the legislation, would not bring substantial changes. This mission is usually carried out by infantry units, yet Japan has to date never contributed this kind of personnel, having only dispatched engineering units in the past. (Security Legislation of September 2015)
 • Engagement in security sector reform aimed at improving military, police and judicial institutions in the post-conflict nations. In this field, Japan would be able to play a greater role, reflecting its own expertise and expertise as a liberal-democratic state.