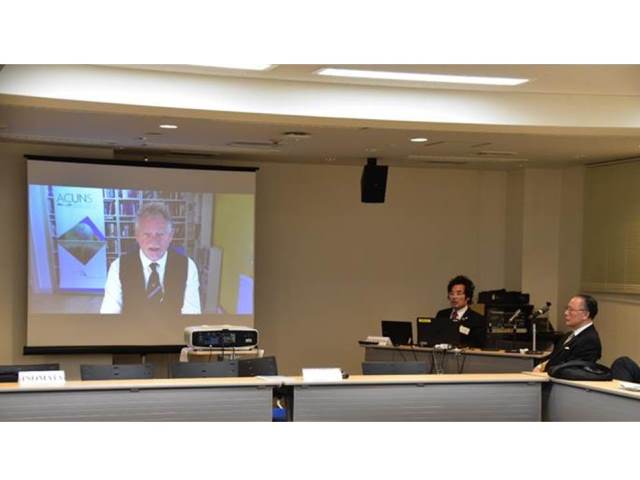 In his video message to the participants of the Tokyo Peacebuilding Forum 2019, Prof. Math Noortmann said that peace is no longer the mere absence of violence. Peace and peacebuilding are increasing connected to other global governance issues such as climate change, migration, poverty, transnational crimes.
 Peace is the sum of the freedom from fear, the freedom for want and the freedom to live in dignity. The complexity of our world and the turbulence provided by globalization are creating a fertile ground for populist politicians to offer easy solutions. They are trying to dismantle the multilateral system.
 United Nations Secretary-General António Guterres is calling for reformed and invigorated multilateralism. Multilateralism and peace are interconnected, but the concern for peace and multilateralism should not be confined to the intergovernmental debate. There is need for a global academic debate. ACUNS seeks to facilitate such a global dialogue as a credible and trustworthy partner of the UN. As the UN will celebrate its 75th anniversary in 2020, the ACUNS Annual Meeting in London (25-27 June) facilitates practitioners, scholars and researchers as well as international civil servants to enter into such an international dialogue on multilateralism, partnership and peace.