People are carrying omikoshis portable shrines on their shoulders and kids playing musical instruments to celebrate the arrival of autumn Tokyo and full moon.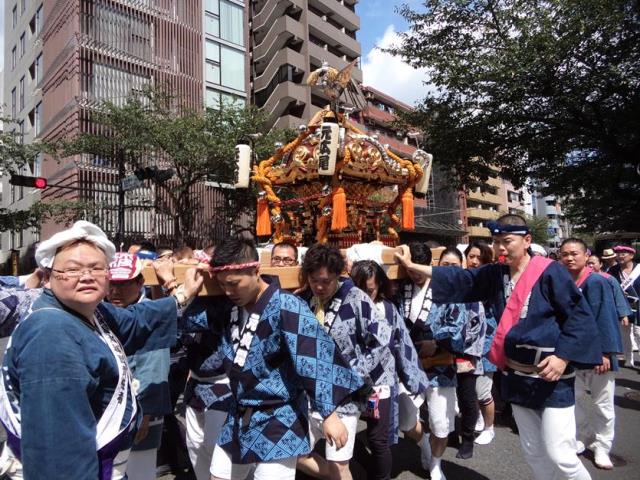 Here are some photos taken of children and grownups in the Hiroo area in Tokyo.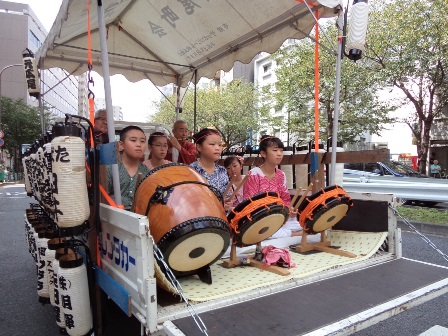 The fifteenth of the eighth month in the ancient calendar (sometime between mid-September and the beginning of October in the modern day) is known as juugoya, the night of the full moon. This is the night of the harvest moon, also said to be the most beautiful moon of the year. On this night, there is a ceremony to show thanks and pray for a successful seasonal harvest for produce such as rice. Japanese pampas grass which resemble rice stalks is used as decoration, while dango which resemble the moon are used as an offering and a snack whilst taking in the gorgeous night sky.