In a Video Message, Former Special Representative of the Secretary-General Sukehiro Hasegawa Explains How Japan Engineering Group of the Japanese Defense Forces contributed to infrastructure rehabilitation in Timor-Leste.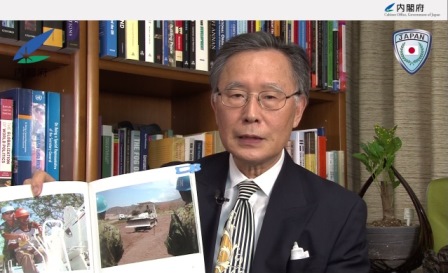 The Cabinet Office of the Government of Japan has published video messages sent by Ambassadors of countries where Japanese self-defense force personnel have been deployed including Cambodia, Mozambique, Timor-Leste, Haiti and South Sudan as well as former SRSG Akashi and Hasegawa and IOM Representative Mio Sato. The messages can be accessed via http://www.pko.go.jp/pko_j/info/other/pko25th_message.html.
 In a video message, former Special Representative of the Secretary-General for Timor-Leste recalled that he first served in a UN peacekeeping operation in Cambodia under the leadership of then SRSG Mr. Yasushi Akashi in 1993 when he organized a group of 500 UNV electoral supervisors. Japanese self-defense force and police personnel were deployed in UN peace operations for the first time.
 Mr. Hasegawa then remembered that the Japanese Engineering Group staff consisting of 400 to 600 JSDF personnel were deployed in Timor-Leste from 2002 to 2004 and carried out the rehabilitation of roads, bridges and other infrastructure facilities as well as school and other public buildings.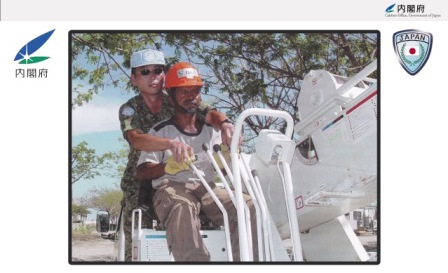 It was noteworthy that Japanese engineering groups not only carried out infrastructure rehabilitation works but also trained Timorese engineers and technicians in the use of vehicles and heavy construction machinery.
 Timorese government officials appreciated very much the fact that Japan had left behind the vehicles and construction machinery and trained Timorese personnel for their use and maintenance.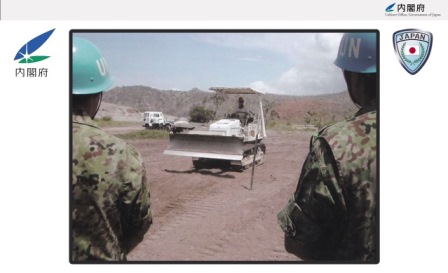 Mr. Hasegawa expressed his hope that Japan continue contributing to UN peace operations and provide its technical know-how needed for peace and nation building. The following is the video message made public by the Cabinet Office of the Government of Japan: http://wwwc.cao.go.jp/lib_017/pko25th_message08.html.