南スーダンのサルバ・キール(Salva Kiir)大統領と反政府勢力を率いるリヤク・マシャール(Riek Machar)前副大統領は9月12日、エチオピアの首都アディスアベバ(Addis Ababa)でのIGAD首脳会議において、最終的な和平協定に調印した。その成果として武力紛争が制止されて、治安が回復し、そして、新たな挙国一致政権が樹立されるのか注目される。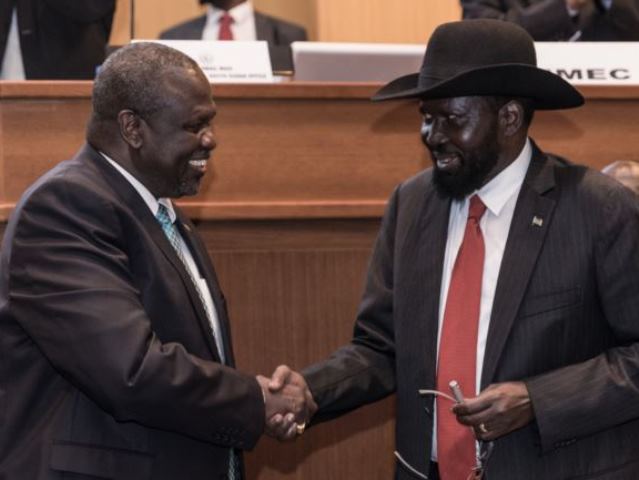 The Security Council is meeting on September 18 to review the situation in South Sudan. The Council will receive briefings from Under-Secretary-General for Peacekeeping Operations Jean-Pierre Lacroix, Special Envoy for Sudan and South Sudan Nicholas Haysom and the Inter-Governmental Authority on Development (IGAD) Special Envoy for South Sudan Ismail Wais.
 According to "What`s in Blue" of the Security Council Report of 17 September 2018, UN and other international officials have expressed their hope as well as serious concern about the prospect of newly signed agreement, R-ARCSS which replaced the ARCSS of 2015 incorporates the 21 December 2017 Cessation of Hostilities Agreement, the 27 June Khartoum Declaration and the 5 August agreement on outstanding issues of governance and responsibility-sharing. It was signed by the Transitional Government of National Unity; the Sudan People's Liberation Movement (SPLM)/Sudan People's Liberations Army in Opposition (SPLA-IO); SPLM Former Detainees; South Sudan Opposition Alliance (SSOA) and other political parties, although four members of the SSOA have since reportedly expressed their rejection of the agreement.
 Secretary-General António Guterres welcomed the signing of the R-ARCSS as "a positive and a significant development" while calling on the parties "to fully and inclusively implement" it. He added that the UN "stands ready, in close coordination with IGAD and the African Union, to assist the parties in implementing" the agreement.
 Several UN and other international actors made statements about the signing of the R-ARCSS. Special Representative of the Secretary-General and head of the United Nations Mission in South Sudan (UNMISS) David Shearer said that "the greatest challenges are yet to come during the implementation phase…The key ingredient still lacking is trust…From my discussions with all parties, suspicion is widespread. It is beholden on all of us here today to help encourage trust between parties."
 Members of the Troika (Norway, the UK and the US) similarly issued a statement expressing concern about the parties' level of commitment and calling for a significant change in their approach, to "include, but not be limited to: an end to violence and full humanitarian access; the release of political prisoners; and a real commitment to effective and accountable implementation, demonstrated by supporting robust security and enforcement mechanisms, checks on executive and majority power, and the transparent use of resources for the benefit of all South Sudanese".
 Japan has expressed its strong hope that the relevant parties will demonstrate their strong political will and implement the measures such as security sector reform, constitutional amendments and resolution of the issues concerning State numbers and boundaries, while observing ceasefire. Japan also hopes that a culture of peace and co-existence will take root deeply in South Sudan through these implementations, and that the revitalized transitional government will be established within eight months as agreed.