Twenty best and brightest Japanese students joined their counterparts from China and Republic of Korea in Xian, China, from 15 to 19 September and held a symposium and model United Nations meetings. It is sponsored jointly by the UN Associations of Japan, China and Republic of Korea and follows the fourth forum held in Sapporo last year. The students recognized the importance of universal values and principles and demonstrated their originality and commitment to promoting harmony and partnership in East Asia.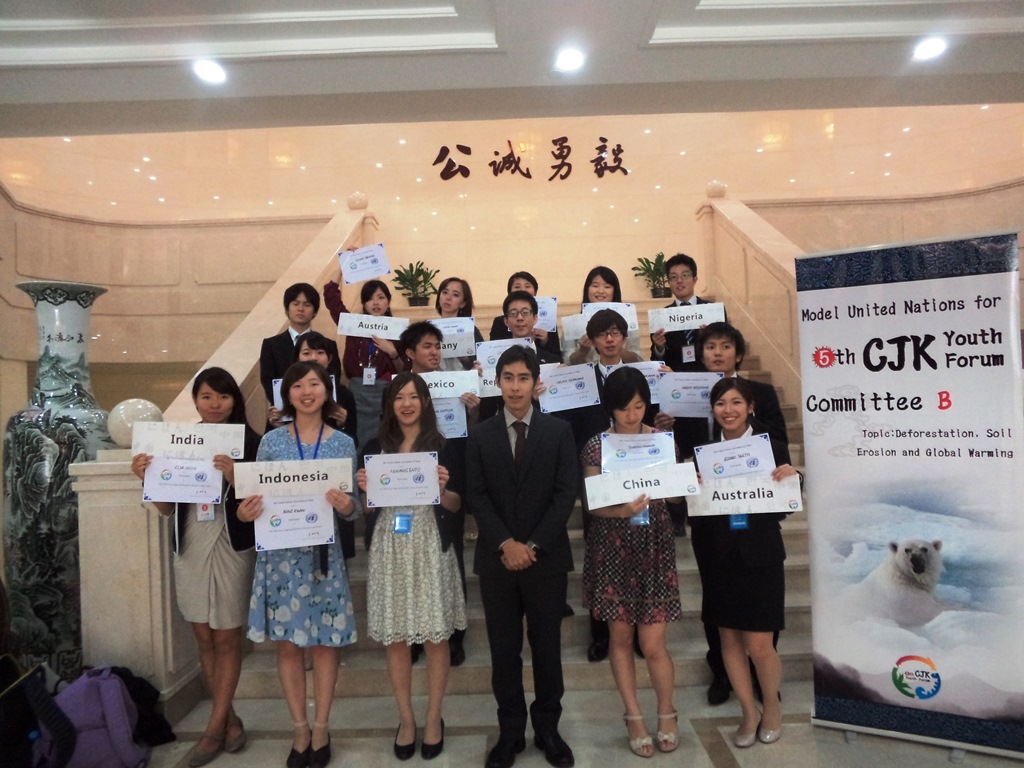 On the first day, the students discussed three topics. They are first the philosophy of Laozi and Taoism in promoting harmony and prosperity of East Asia; second the role of youth in building partnership in East Asia; and third efforts made by Japan, China and Republic of Korea separately and jointly for the implementation of post-2015 development agenda.
 On the second and third days, the students held model UN general assembly and committee sessions on environmental issues and adopted resolutions on mitigating air pollution, nuclear energy risks and other environmental hazards in order to protect human health and welfare. At the end of their forum, the students had lively Japanese, Chinese and Korean cultural shows.