President of Timor-Leste Francisco Guterres Lú Olo joined by former Timorese President José Ramos-Horta extends his welcome remarks to the participants that included Susilo Bambang Yudhoyono, former President of Indonesia, Jennifer Mary Shipley, former Prime Minister of New Zealand, Jigmi Yoser Thinley, former Prime Minister of Bhutan, and Madhav K. Nepal, former Prime Minister of Nepal.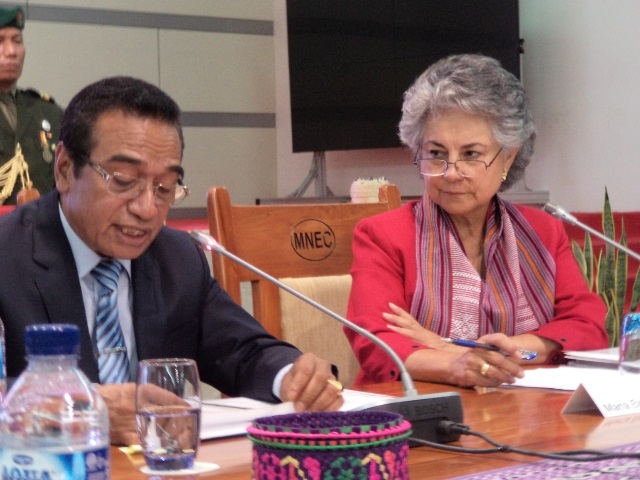 NGD Roundtable for Asia & Oceania
SHAPING A NEXT GENERATION DEMOCRACY AGENDA FOR ASIA & OCEANIA
Dili, Timor-Leste • 30 – 31 July 2017
 According to the Club de Madrid, the Next Generation Democracy (NGD) is a two-year, multi-stakeholder process. The overall aim of NGD is to enable democracy to meet the expectations and needs of all citizens and preserve their freedom and dignity while securing a sustainable future for generations to come. NGD facilitates a discussion on the state and future of democracy in order to formulate both regional and global agendas, aimed at reversing disquieting trends and advance democracy worldwide. The project progressively offers a comprehensive analysis of regional dynamics in democratic governance, a projection of relevant trends, and a compilation of transformative practices and transformative ideas to be discussed in a series of policy dialogues. This will help generate collective responses, rather than fragmented and independent actions, and shape consensus around shared, forward-looking, action-oriented agendas.
 In Dili, the NGD regional roundtable sessions identified key elements for the corresponding regional agendas, which included sub-regional chapters, based on NGD reports and other relevant contributions made by experts and regional stakeholders. The Dili sessions facilitated a cross-learning exercise among countries of the Asia and Pacific region in order to advance democracy. Those elements referring to trends and actions transcending countries and regions, as well as those considered effective to advance democracy globally.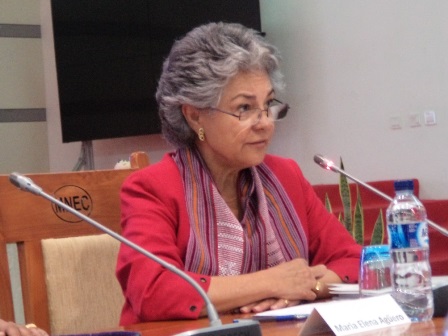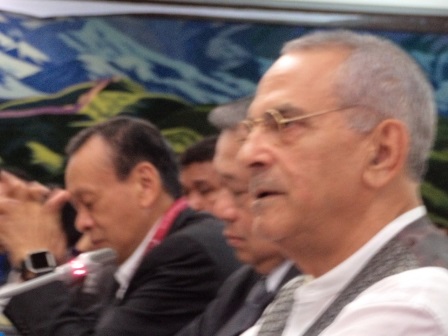 The opening session was chaired by María Elena Agüero, Secretary General. The first speaker was José Manuel Ramos-Horta, President of Timor-Leste (2007-2012), who was followed by Jennifer Mary Shipley, Prime Minister of New Zealand (1997-1999), Jigmi Yoezer Thinley, Prime Minister of Bhutan (2008-2013), and Susilo Bambang Yudhoyono, President of Indonesia (2004-2014).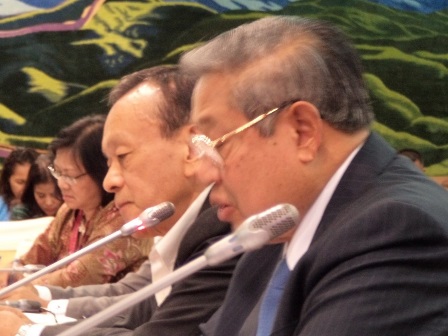 The presentations by the former heads of State and Government was followed by exchange of views and perspectives by the participants.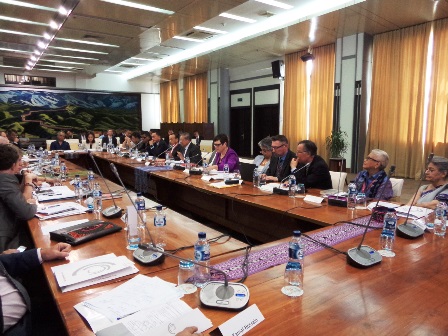 The second session devoted time to discussion of the challenges and drivers of democracy in Asia & Oceania. Chaired by Luis Peral, Senior Analyst in Global and Strategic Affairs, Club de Madrid, the topic was introduced by Aurel Croissant, Regional Coordinator Asia and Oceania, Bertelsmann Stiftung. Ms. Teresita Quintos Deles, Presidential Adviser on the Peace Process in Philippines (2010 – 2016), and Ambassador Hardeep Singh Puri, Permanent Representative of India to the United Nations (2009 – 2013) provided their comments.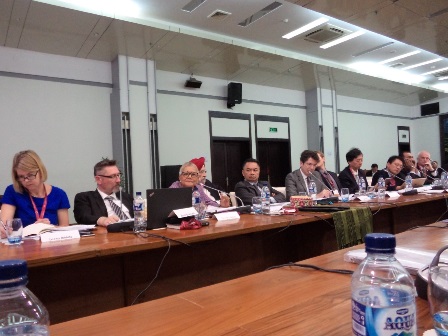 In the afternoon, the participants were divided into two working groups. In Working Group I, the participants examined "Democratic Values and Institutions: Enhancing Political Participation." The discussion was facilitated by Jennifer Mary Shipley, Prime Minister of New Zealand while Mr. Ken Inoue, Senior Advisor on Democratic Governance at Japan International Cooperation Agency (JICA) acted as its rapporteur. Working Group II on "Sustainable Growth and Social Cohesion: Advancing Access and Inclusiveness in Democracy" was facilitated by Jigmi Yoezer Thinley, Prime Minister of Bhutan, and its discussion was reported by Janette Hartz-Karp.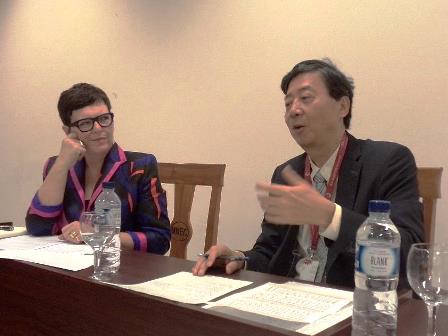 On the second day, the plenary session was held to discuss the issues related to "Implementing NGD Transformative Ideas, at the National, Regional and Sub-regional."
 Facilitated by Leena Rikkila, Director for the Asia and the Pacific region, IDEA, Noeleen Heyzer, Trustee of The Asia Foundation, Former United Nations Under-Secretary General, Distinguished Fellow, Rajaratnam School of International Studies (RSIS), Singapore spoke followed by other panelists including Lyn Carson, Research Director, new Democracy, and Knut Ostby, UN Resident Coordinator and UNDP Resident Representative.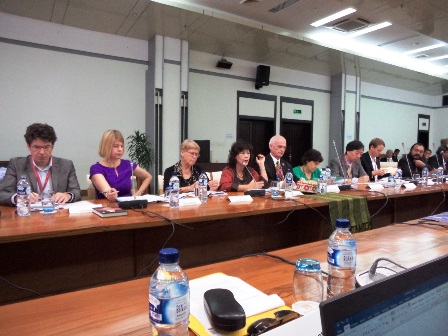 A public event moderated by Club de Madrid Secretary-General María Elena Agüero enabled former Prime Minister Mari Alkatiri and former President José Ramos-Horta of Timor-Leste to respond to questions asked by students and participants. They were joined by Jennifer Mary Shipley, former Prime Minister of New Zealand, Jigmi Yoezer Thinley, Prime Minister of Bhutan and Madhav K. Nepal, former Prime Minister of Nepal.