As IOM's current Director General, William Lacy Swing, steps down after completing the second of two five-year terms, the Special Council`s decisive rejection of the American candidate, Ken Isaacs, in the first round of voting, signaled a growing number of nations are no longer prepared to indefinitely defer to the power of the United States when human rights and values are assaulted by the current US Administration.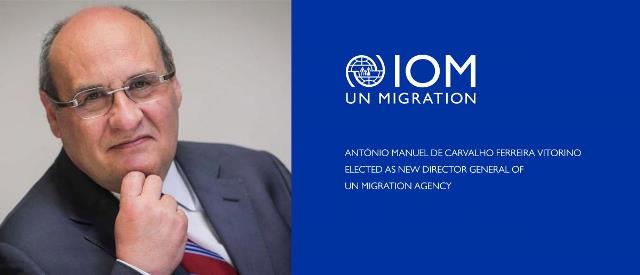 António Manuel de Carvalho Ferreira Vitorino, 61, is a Portuguese politician, lawyer and former European Union commissioner for justice and home affairs.
 He was elected to Portugal's Parliament in 1980. In 1983 he became Secretary of State for Parliamentary Affairs. He subsequently served as Minister for National Defense and Deputy Prime Minister within the government of Antonio Guterres, now the United Nations' Secretary General. From 1999 to 2004, Vitorino served as the European Commissioner for Justice and Home Affairs. He has been President of the think tank Notre Europe since June 2011. Antonio Vitorino earned a degree from the University of Lisbon's School of Law in 1981, as well as a Master's Degree in Legal and Political Science. He is expected to begin his directorship on Oct. 1 of 2018.
 Established in 1951, International Organization for Migration has over 10,000 staff and over 400 offices in more than 100 countries. IOM Tokyo Office is headed by Ms. Mio Sato as Chief of Mission. The Government of Japan has allocated $30.5 million to support IOM operations in 2018 for supporting vulnerable migrants, including displaced people, refugees, returnees and communities affected by conflict and crises around the world. Almost half of the contribution (USD14 million) will go towards supporting IOM programs in Sub-Saharan Africa, including Sudan, Gambia, Senegal, Mauritania, Mali, Sierra Leone, Djibouti, Kenya, Somalia, South Sudan, Democratic Republic of Congo and Lesotho. Japanese funds will also build the capacity of various governments in humanitarian border management to stabilize regions.