JCK Youth Forum participants adopted two resolutions on human rights and international terrorism and held extensive discussions on gender equality and climate change.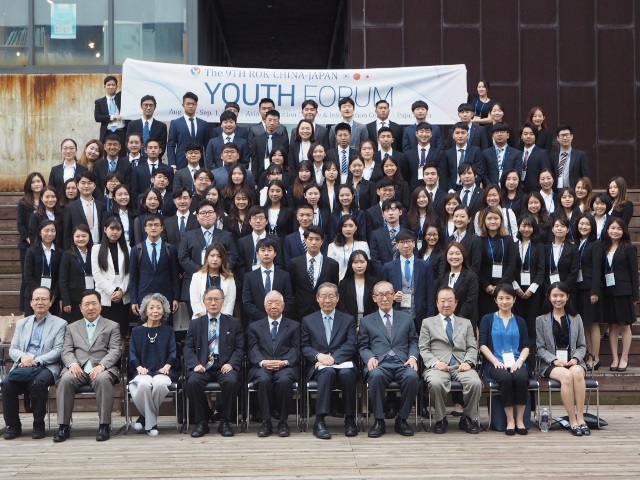 10:00-10:30 Opening Ceremony of the 9th Trilateral Youth Forum
I. Participants from Japan, China and Republic of Korea
 - A team of 19 Japanese university students participated in the 9th Trilateral Youth Forum. They were joined by 20 students from China and 40 students from ROK.
II. Model UN Conference and Symposium
A. Model UN Conference (August 28 and 29)
International response and prevention of terrorism and violent extremism
Roles of the UN and the international community in mainstreaming human rights marking the 70th anniversary of the Universal Declaration of Human Rights

B. Symposium (August 30)
Promoting gender equality
Enhancing cooperation on Climate Change including environmental issues in East Asia
III. Review Meeting
 At the end of Model UN sessions and Symposium, the Japanese students gathered together and reviewed their activities.
IV. Cultural Night (August 30)
Sayonara