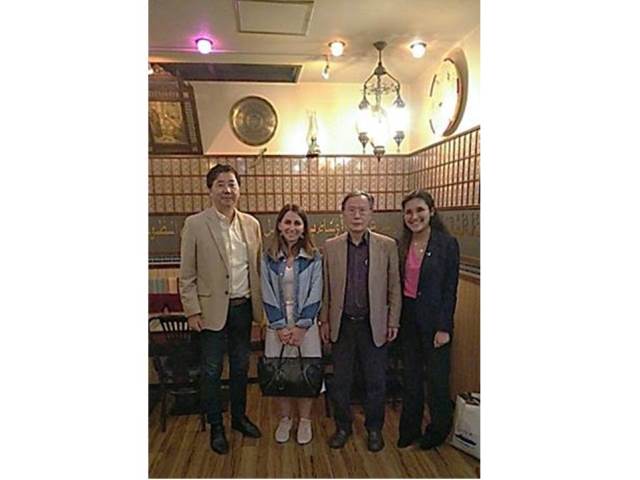 GPAJ Member, Arbenita Sopaj visited Tokyo from Kobe University this week. Arbenita has been an active member of GPAJ as one of the moderators for the zoom conference on "The Impact of the UN Intervention on Contemporary Kosovo" featuring Ambassador Leon Malazogu and others. She held an informal lunch with Sukehiro Hasegawa, President of GPAJ, Ken Inoue, Vice President of GPAJ, Elizabeth Gamarra, member of the GPAJ Board.
 They discussed organizational matters including the expansion of GPAJ membership and areas for future discussion topics, and organizational shifts regarding seminar or dialogue structure. All ideas will be further elaborated by given members and presented officially to the Board of Directors next month.
 GPAJ is rapidly expanding, and its current membership has required a need to incorporate more global member perspectives. The goal of GPAJ is to foster a strong visible reliant network of scholars and practitioners, around the world who can benefit from each other's experience, scholarship, insights, and interest. Due to COVID19, GPAJ has shifted to more online seminars, forums, and conference structured discussions featuring prominent speakers around the world. Thus, GPAJ plans to further elaborate on the role of membership plans, fees, and transactions taking place.