Professor Hasegawa,
It has been a month since I came to Davis, California. It feels like I have been here longer than that, but at the same time, feel like everyday passes by so quickly.
I have made a lot of new friends here, all from different continents and backgrounds, and feeling, experiencing the diversity of the United States of America through my daily life.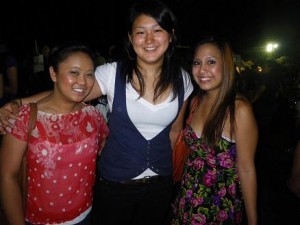 University of California, Davis is one of the ten University of Californias, and is one of top Public Universities in America.
It is a massive university in terms of many aspects. It has the largest campus of all the ten UCs, with more than 30,000 students enrolled, and over 100 majors. Its research budget is the biggest of all UCs, and is the fifth in America.
The library contains over 3 million volumes, which is ranked top among the research libraries, and still students have the access to all UC libraries which makes the total volume even more.
The campus environment is absolutely amazing.
The school has a quarter system, so every quarter is only ten weeks. The good thing about it is that you get to study more topics a year, although on the other hand tightens up the schedule.
Most of the classes have two mid term examinations, 3-4 papers, and Final exam in ten weeks. In addition to that we have homeworks every week or every lecture, and 3 books average to read per class.
The courses are very intense, and a lot of people have midterms in 2-3 weeks after school starts.
I am taking three courses which are, International Relations, International Economics Relations, African American Culture and Society courses.
Every week each class has 3 hours of lectures and 1 hour of discussion sessions in a smaller group.
Both the Professors and the students are very enthusiastic about the class, which makes the lectures more fun.
I am especially enjoying the African American Culture and Society course, as it is more than just an "African American Studies" or a "Cultural Studies " but more about studying the core elements such as "What is the difference between race and ethnicity?", "What is the purpose of seeking difference in other people?".
Every time I walk into the class room, the Professor has different musics on, which are played by African American singers, and sometimes see a couple of students singing or dancing with the professor.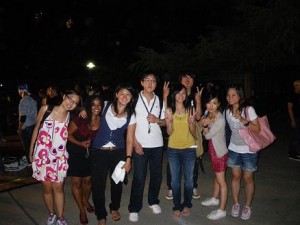 I would advise all students who are interested in this program to prepare well in advance so as to make the year more fruitful and enjoyable.
This may not apply to all universities, but UC Davis requires international students to have quite a high level of English abilities. Therefore even if you were able to come to Davis, if your English ability is not enough, you end up not being able to take the classes you want to. It seems like most of the Japanese students are taking ESL courses, and lower division courses which are introductory courses.
If you are eligable enough to take a written exam called the " Analytical Writing Placement Examination", which all students who enter University of California must take, and pass the exam, you are open to all courses.
Also the classes you take in Japan are extremely important. Many upper division courses (thus most of the students are not eligable enough to take) have prerequisite courses, meaning you have to take certain courses before taking the course.
Since I have taken variety of courses in Japan, and had the basic knowledges in broad context, it allowed me to have more choices.
So, although I was expecting this to be a great experience, and that I would be able to learn a lot out of it, it has been greater than I have ever imagined or expected, and really think I am living my dream now.
I hope all is well with you Professor, and with all the zemiseis.
Please let me know if there are anything I could do, I am more than happy to do it.
Sincerely yours,
Chika Suefuji "