The 13th seminar of the Peacebuilding Research Association of Japan (PRAJ) will have two speakers: Emmi Okada who will speak on "Religion and Peacebuilding" and Raymond Yamamoto on "Proactive Pacifism – The Securitization of Japan's Foreign Policy".
 The seminar will take place on Saturday, 14 March 2015 from 15:00 to 17:30 at Hosei University, Graduate School Building, 2nd Floor, Room 201. For participation in the seminar, please send your name to Professor Katsumi Ishizuka (石塚 勝美), Secretary-General of the Peacebuilding Research Association of Japan (**this seminar already ended successfully, thank you).
 As for the presentation by Emmi Okada, you can get information about her research in advance from the website of the Cabinet Office.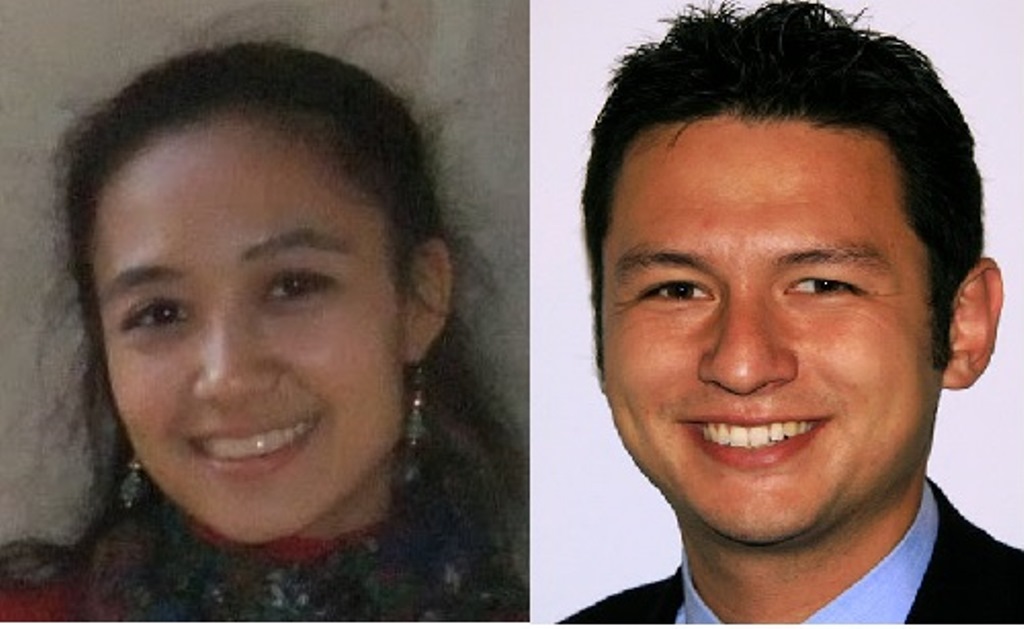 Emmi Okada graduated from the University of Sydney with a double degree in Law and International Relations. Her first Master's degree was obtained from the Department of Religious Studies at the University of Tokyo, and she subsequently entered the doctoral course at the same department, focusing her research on the relationship between religion and peacebuilding. Emmi then completed a second Master's degree in Development Studies at the University of Oxford. Her professional experience includes serving as a Judge's Associate at the Supreme Court of Western Australia for close to two years (admitted as an Australian lawyer in 2011), and working as a Junior Fellow at the Rector's office of the United Nations University, as a Director's Assistant at the Japan Center for Conflict Prevention (JCCP), and as a Campaign Leader to raise funds for UNHCR. In academia, she worked as a Lecturer at Tama University's School of Global Studies and as Editor/Coordinator at the Nihon University Population Research Institute (NUPRI). She assumed her current post of Programme Adviser at the Secretariat of Secretariat of the International Peace Cooperation Headquarters, Cabinet Office in January 2015.
 *In the website of the Cabinet Office, you can see her article related to her presentation of this seminar.
岡田絵美
 シドニー大学国際政治学科・法律学科卒業。東京大学人文社会系研究科修士課程修了後、博士課程に進学。オックスフォード大学国際開発学科にて第二修士号を取得。西オーストラリア州最高裁判所で裁判官補佐を二年近く務める。2011年にオーストラリアの弁護士資格を取得。法律分野での職務のほか、国連大学学長室ジュニアフェロー、日本紛争予防センター事務局長補佐、UNHCR資金集めキャンペーンリーダー、多摩大学グローバル学部非常勤講師、日本大学人口研究所英語編集者・コーディネーター等、国際機関・NGO・学界の業務に従事。2015年1月より内閣府国際平和協力本部事務所にて研究員に着任。
 Raymond Yamamoto completed a master`s degree in Japanese Studies and Political Science (International Relations) at the University of Hamburg. His master`s thesis dealt with the impact of international norms on Japan`s Official Development Assistance (ODA). After spending two years at Hamburg University as an academic assistant, Raymond enrolled in the doctoral course at the same University. His Ph.D. thesis research is focused on the Japan`s security policy since the Cold War. In 2013, this research was continued at the University of Kobe, with the help of the Japan Foundation Research Scholarship. Raymond is currently writing his Ph.D. thesis at the German Institute for Japanese Studies (DIJ) in Tokyo.
山本レイモンド
 ハンブルグ大学アジア・アフリカ学部で日本学や政治学(国際関係論)を専攻し、修士号を取得した。修士課程の研究では、日本の政府開発援助にみられる国際的規範の影響を検証した。修士課程修了後、ハンブルグ大学日本学研究科でアカデミックなアシスタントとして2年間勤務した。その後、ハンブルグ大学日本学研究科博士課程に入学し、冷戦後における日本の安全保護方針に焦点を当てた研究を始めた。2013年に国際交流基金のリサーチフェローとして神戸大学国際文化研究科で研究を続けた。現在、ドイツ・日本の研究所のリサーチフェローとして博士論文を書いている。