Chairman of UN Association of Japan, Dr. Sen Genshitsu, Master of the Tea Ceremony, opened the 7th Japan-China-Republic of Korea Youth Forum at Seinan Gakuen University in Fukuoka. (Nagamine)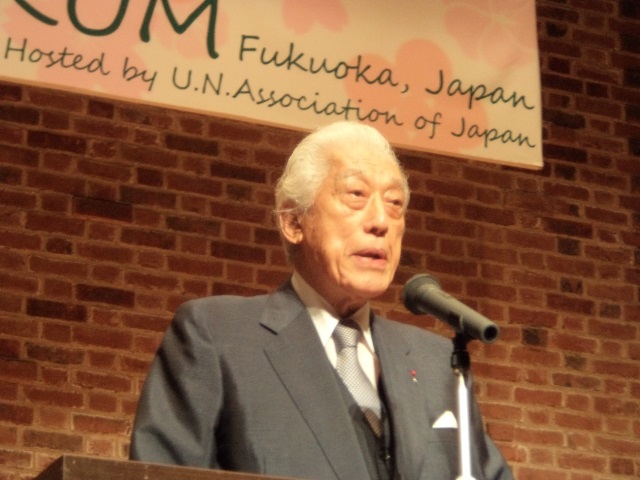 In his opening remarks, Dr. Sen Genhitsu stessed the importance of recognizing that the Japanese, Chinese and Korean peoples belong broadly speaking to one ethnic group and they can cooperate closely together. He was followed by Mr. Akihiko Fukushima, Director-General of the International Affairs Bureau, Fukuoka Prefectural Government, who explained about the people-to-people contact that the Fukuoka Government was advocating and Mr. Hideaki Maruo, Executive Director of the International Affairs Department of Fukuoka City, who said the Fukuoka City is the gateway to China and Korea for the Japanese people.
 President Karen J. Schaffner of the Seinan Gakuin Univeristy explained that the University had 8000 students from 20 countries who are taught to listen, talk and think together to make an impact on the world.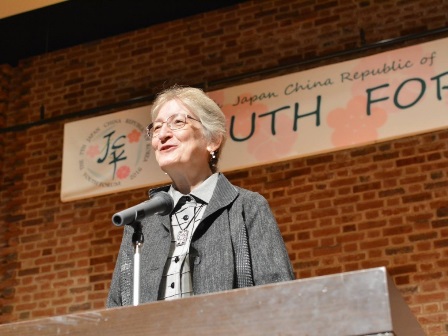 Ms. Liu Weiyu, head of the Chinese delegation said that the three countries are neighbors to each other and should hold common vlaues and appreciate each other. She then suggested they should know and respect each other while they may fight as close friends.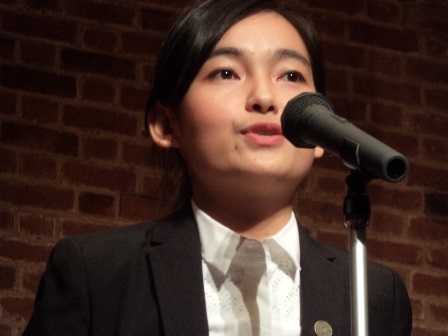 Mr. Juhyung, head of the Korean delegation shared his experience as a son of diplomat that he stayed in many countries which allowed him to acquire a new experience. He continued the speech expecting all of the participants to take this opportunity and grow as a person by experiencing new things in this forum.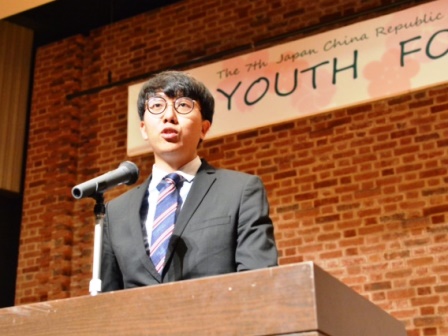 Mr. Masakazu Nagamine focused on the objectives of the JCK Youth Forum that the annual trilateral Youth Forum has helped youth leaders from three nations to exchange views and to promote mutual understanding and respect. He therefore suggested the participants to actively engage in discussions during the conference. After the speech, he declared the opening of the 7th JCK Youth Forum.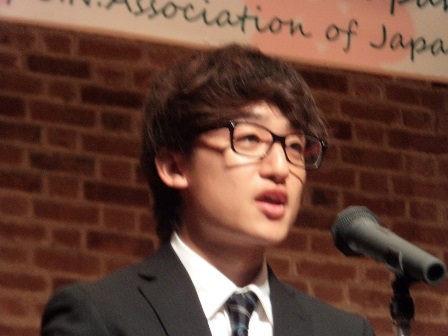 The participants seriously listened to a speech delivered by the guest and the head of the delegation from three nations during the opening ceremony.