Minister Pereira`s appointment signifies PM Alkatiri and CNRT Leader Xanana Gusmao`s willingness to make a prudent approach in addressing Timor-Leste needs: peace, stability and accountable governance.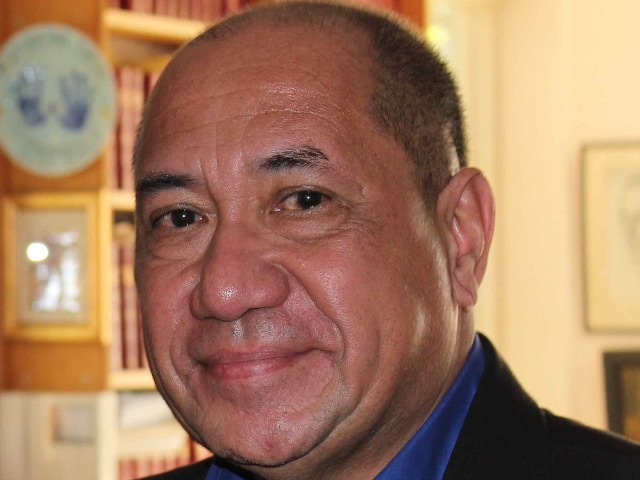 Mr. Ágio Pereira, a close associate of Mr. Xanana Gusmão, has been appointed by Prime Minister Mari Alkatiri as the Deputy Prime Minister of Timor-Leste. The appointment signifies the intention of Timor-Leste`s two top leaders to work together in pursuit of national interest and development.
 Mr. Ágio Pereira has been the Minister in the Presidency of the Council of Ministers of the previous government since 2007. As described by former Special Representative of the Secretary-General of the United Nations for Timor-Leste Professor Sukehiro Hasegawa in his book on successful peacebuilding in Timor-Leste (Hasegawa, 2013), Mr. Pereira is a thoughtful intellectual with strong will to do a right thing for the country. His scholarly mind enables him to analyze events and developments by historical and global context.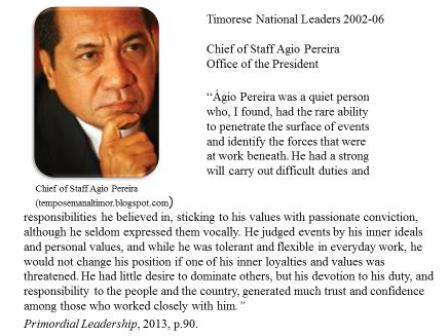 Mr. Ágio Pereira`s presence in the new constitutional government will no doubt help the Prime Minister to steer the direction of national course towards the national interest and welfare of the people.