Hasegawa expresses his hope that Prime Minister Alkatiri can succeed in not only governing the country peacefully but also transforming it into a self-reliant country without corruption.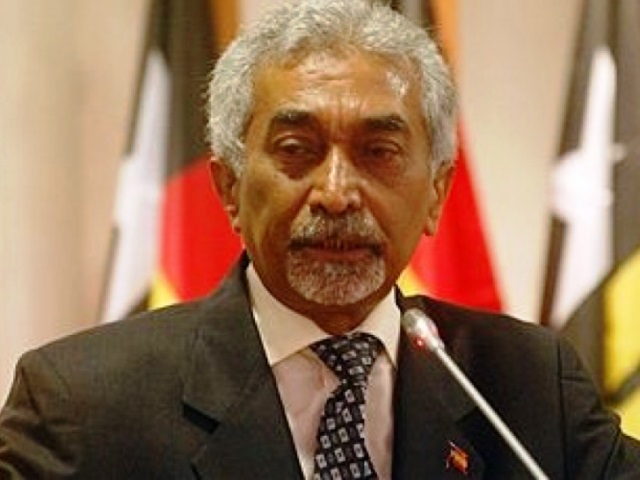 Mr. Mari Alkatiri, the Secretary-General of the Revolutionary Front for an Independent East Timor (Fretilin), was authorized by President Francisco 'Lu'Olo' Guterres to form the new Government of Timor-Leste on September 15, 2017. As Fretilin won only 23 out of 65 seats in parliamentary elections held in July 22, he had to form a minority coalition government with the Democratic Party (PD) which won seven seats and made up the combined seats of 30 in the 65-seat national parliament.
 Alkatiri has since said the new government will advocate political inclusion and improve the lives of the Timorese people with efforts to reduce uneven development between city and rural areas and fight against corruption which had been seen increasing during the last 10 years as the revenues from petroleum resources increased from less than 300 million dollars in 2006, the last year of his government to more than 3.5 billion dollars in 2012. This lead to corruptive practices to multiply. Following a sharp decline in the petroleum revenues during the subsequent three years compelled the Timorese leaders to reopen the negotiation with Australia over the maritime boundary lines and the petroleum resources in the Timor Gap. Continued government investment in basic infrastructure such as national highways, local roads, community irrigation, and water and sanitation is expected to support relatively robust poverty-reduction, both via improved standards of living and opportunities for income generation.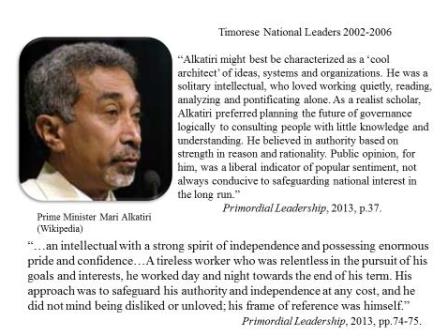 It is significant to note that Mr. Alkatiri has been given a second chance to govern the country. According to Professor Hasegawa, former SRSG in Timor-Leste, Mr. Alkatiri is a highly intelligent and astute politician who tended to remain aloof. He loved working quietly, reading, analyzing and pontificating alone. As an intuitive scholar, he managed the government affairs and planned the future of governance logically. He organized and carried out open governance meetings many of which SRSG Hasegawa found an example of democracy at work. Hasegawa added that Mr. Alkatiri was not so skillful in explaining his ideas and thought to ordinary people. Professor Hasegawa hopes that Mr. Alkatiri will succeed in not only explaining his policies but also listening to people and engage in real interactive communications. This requires real efforts on Mr. Alkatiri`s part as he used to think unconsciously that ordinary people could contribute little as they had little knowledge and understanding of public affairs.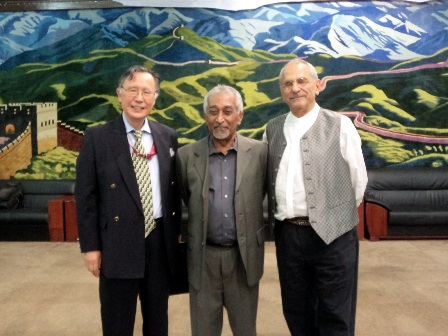 Professor Hasegawa also said that it was commendable for Mr. Alkatiri to find a way to appoint former President José Ramos-Horta as Minister of State and Counselor on National Security. Professor Hasegawa informed that Mr. Ramos-Horta, 1996 Nobel Peace Prize Laureate, is a most cosmopolitan statesman respected in the international community as he thinks in terms of universal values and principles for which the United Nations stands for. Mr. Ramos-Horta was Chair of the High-level Independent Panel on Peace Operations (HIPPO). He is respected as he recognizes the rights of not only the Timorese people but also others throughout the world for self-determination, protection from political persecution and other human rights that all people are entitled to. No doubt, as a Minister, Mr. Ramos-Horta will make the international community feel again the presence of Timor-Leste as he can help the world to strive for achievement of the universal values and principles.