At the 30th Seminar held on Saturday, 26 May 2018 at Tokyo University Komaba Campus, GPAJ members asked the Ambassador how Slovenia gained independence from ex-Yugoslavia and how Slovenia is deal with the mass inflow of refugees and migrants.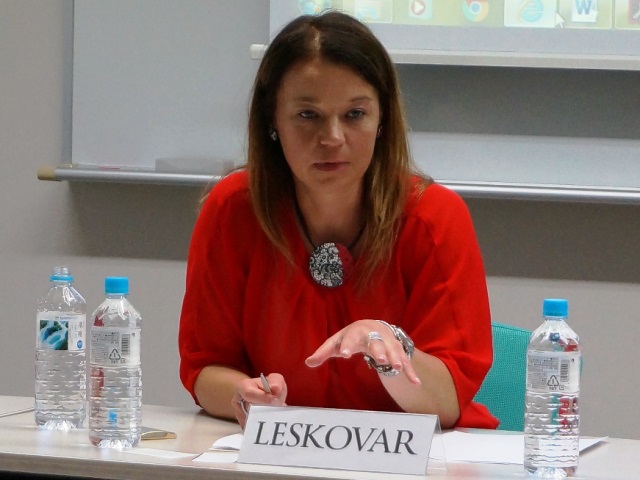 Ambassador Leskovar responds to Professor Takaaki Mizuno of the Kanda University of International Studies how genuine refugees and migrants could be distinguished from "fake" intruders who could be terrorists.
 Former JICA Resident Representative of the Balkan Office in Belgrade and Professor, Kyoritsu Women`s University asks Ambassador Leskovar why Slovenia was able to gain independence so swiftly.
 IOM Mission Chief Mio Sato said that it was very encouraging to learn how the Slovenian government along with its people had managed to deal with sensitive migration issues very carefully avoiding potential extreme response.
 While sadly perception and discourse about migration are harsh and negative all over the world, as Ambassador mentioned, there are also positive developments that migration has been included in recent multilateral agreements such as the Sustainable Development Agenda, Sendai Framework for Disaster Risk Reduction and the Global Compact for Migration.
 With regards to irregular migration, it should be very helpful for relevant countries to know what are the measures that the Slovenian government has focused on and the lessons learned to date.