Kim congratulates Fukuoka JCK participants for having shown again the three Northeast Asian countries have built firm grounds for cooperation.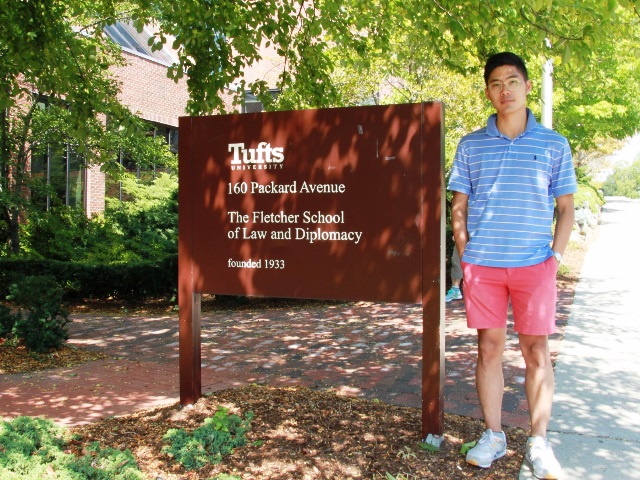 Greetings from the Fletcher School
 This is Dong-hyeon Kim from The Fletcher School. I arrived in the United States on 20th August, and finished the school orientation on last week.
 Having introducing myself and introduced to 300 fellow incoming Fletcher student from government, NGO, international organisation, private sector, I once again affirmed my faith that Fletcher School is the right place.
 In the year of 2016, there are 20 incoming students from Japanese government including ministry of foreign affairs, defence, and economics. Interacting with these people has been totally inspired me on many ways already.
 I was told that 2016 JCK forum has been concluded successfully. It is great to hear from Boston that three neighboring countries has once again built firm grounds on future cooperation and I am grateful for your work on this conference.
 I will keep you updated on my study in The Fletcher School, and wish you all the best.


Best Regards,
Dong-hyeon Kim