Nikki Haley, US Ambassador to the UN, is trying to reassure everyone in the UN that all the statements from the Trump camp are "just noise," but Trump has now proposed in its budget to cut America's contributions to the UN and its own foreign-aid agency by $10.1bn, or 28% from its previous budget. According to the budget proposal, US contributions to UN Peacekeeping operations will be cut from 28 to 25 percent of the UN peacekeeping budget.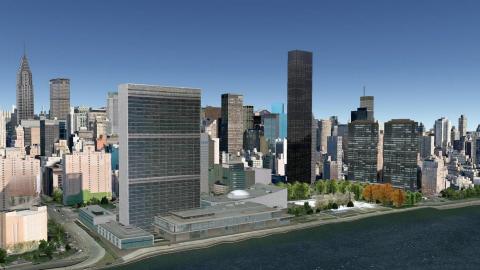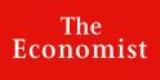 In its print edition article dated Mar 25th 2017, the Economist, explains that Donald Trump had proposed to cut $10.1 billion or 28 percent from the State Department's budget for US contributions to UN organizations and other foreign aid programs. This is against the statement by US Ambassador, Nikki Haley, that the Trump statements are "just noise" and need not be taken seriously. The Trump's unpredictable approach may end up with China making the running of UN peace operations.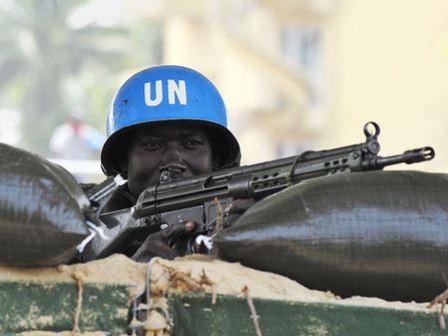 The following is the print edition article of the Economists.


 WHEN the draft of an executive order by Donald Trump saying he would cut America's contribution to the UN by 40% was leaked in January, alarm bells began clanging not just at the organisation's headquarters in New York but in chanceries all over the world. America pays for a good quarter of the body's costs and even more for its 16 peacekeeping missions that strive to mitigate some of the bloodiest conflicts on earth. Could he mean what he said? On March 16th, when the White House unveiled its budget for 2018, the answer was a defiant yes. The State Department, which channels America's contributions to the UN and its own foreign-aid agency, was told to chop $10.1bn from its budget, a cut of 28%.
 For sure, this is but the start of months of bargaining between the White House and Congress. Several prominent Republicans, as well as an array of Democrats, said they would oppose cuts on such a scale. Moreover, what was dubbed the "skinny budget" was short on detail. Some saw it as theatre—"A Budget Blueprint to Make America Great Again", as Mr Trump described it—that was not intended to be enacted as drafted. But even if the cuts were to be halved in size during negotiations, they would still punch a big hole in the UN's pocket. And no one now bets that Mr Trump does not mean what he says about pulling back from the world.
 Some programmes are to be protected. Security aid to Israel, worth $3.1bn a year, will be kept "at an all-time high". Pledges to Gavi, previously known as the Global Alliance for Vaccines and Immunisation, the President's Emergency Plan for AIDS Relief (better known as PEPFAR) and anti-malaria schemes will be fulfilled. But funds for climate-change programmes will cease (see article). And within the State Department's remit, "the US would not contribute more than 25% for UN peacekeeping costs". At last count, it was paying around 28%.
 It is unclear how America's foreign commitments, particularly to the UN, will change. Countries' payments to the organisation are of two sorts: "assessed contributions", calculated according to GDP, adjusted every three years and then written in stone; and a web of "voluntary" agreements, negotiated by each country, usually yearly, for funding the gamut of UN agencies, such as the World Food Programme, the High Commission for Refugees and the UN Children's Fund. Contributions to the general UN budget, which includes the secretariat in New York and its worldwide offices (see chart), and a clutch of activities under its direct control, are "assessed" by formula and compulsorily handed over.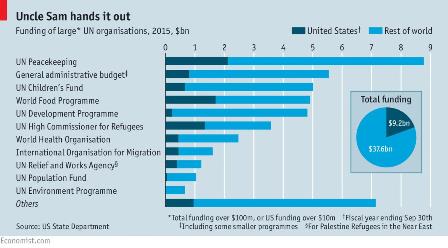 The assessment for the American contribution to the UN's general budget and programmes under its umbrella in 2016 was 22% of their total cost. America would breach its treaty obligation to the UN if it refused to pay up. A senior official under Barack Obama puts the mandatory cost of American contributions to international organisations (including outside the UN arena) in 2015 at more than $4.2bn, and voluntary ones at $5-6bn. So even if the State Department were to slash non-UN activities, by closing embassies, say, it would have to pare its voluntary contributions to a range of UN agencies to the bone.
 Mr Trump could reduce or end America's contributions to UN peacekeeping missions at fairly short notice, though his proposed overall drop from 28% to 25% would let most continue. The five biggest are in the Central African Republic, Congo, Mali, Sudan's Darfur region and South Sudan. The mandate for the Congo mission comes up for renewal next month. "Everything is on the table," says Peter Yeo, a former State Department officer who helped negotiate America's payment of arrears when Bill Clinton was president and now heads the Better World Campaign, which urges America to support the UN. "The action," he adds with tentative optimism, "is now moving to the Hill," where Mr Trump's slash-and-burn proposals may, he hopes, be moderated. A more detailed budget is not likely for another two months. "So far the figures just don't add up," says an official at the Bill & Melinda Gates Foundation, which has distributed nearly $37bn in aid since 2000. The idea, popular in Mr Trump's circle, that private charities can fill the void is false, she adds, noting that many of her foundation's projects depend on partnerships with the state.
 The UN organisations most reliant on American generosity are humanitarian, such as the food programme (35% paid for by America) and the refugee agency (38%), which help millions of starving and displaced people. If these, along with the peacekeepers, were to be gutted, the risks of famine and war would soar. In the long run that might well cost America more, if it eventually felt obliged to pick up the pieces. Mr Gates argues relentlessly that aid and development help Americans by enhancing global stability. So, recently, did 120 generals in a letter to Mr Trump.
Back in Turtle Bay
 António Guterres, the UN's secretary-general since the start of the year, has been careful not to pick a fight with the American president. Mr Guterres and the envoys of just about all governments represented at the UN are pinning some hope on Nikki Haley, Mr Trump's ambassador there. According to a UN insider, "she has been trying to reassure everyone in the UN that all these statements from the Trump camp are just noise." In the past week that will have got much harder.
 Mr Guterres, who has a reputation as a consensus-builder, has quietly let it be known that he will embark on a cost-cutting and streamlining campaign of his own. Britain, France and America have tended to work together in the Security Council, often in opposition to the other two veto-wielders, China and Russia. Now the British and French are hoping desperately to bind Mr Trump back with them into the UN system, fearing he may cosy up to Russia's president, Vladimir Putin, or by default let China make the running.
 "That would mark a really dangerous shift in power dynamics at the UN," says the former Obama official. "Everything so far with this administration has been so haphazard. It's all so hard to predict." Congress may persuade Mr Trump to see merit in some aspects of the UN. But that, right now, seems like a losing battle.